UPCOMING EVENTS AT ATLANTA FIRST
Below you will find listed upcoming opportunities to worship, serve, grow, and engage with Atlanta First. For more information, or to let us know you'd like to attend any of the events, please feel free to contact us at Engage@AtlantaFirstUMC.org.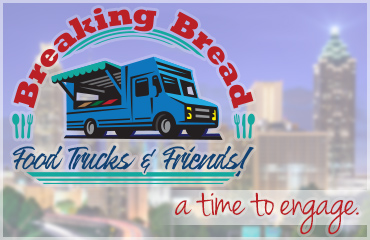 WHEN: Tuesday, August 14th, 11:30 am to 2 pm.
WHERE: The Atlanta First Red Parking Lot
You are invited to come have lunch and a time of fellowship with your Atlanta First family in the Red Parking lot! The food trucks Gyro Chef and Repicci's Real Italian Ice will offer family friendly meals.
WHEN: Monday-Friday, 10 am to 1 pm.
WHERE: In the Atlanta First UMC Kitchen
Did you know that over 77% of Atlanta Public Students are on a free or reduced lunch program? During their summer break, join our Mission Team and help ensure that some of these low-income children continue to receive nutritious meals and snacks when school is not in session.
Atlanta First is partnering with The Searles Foundation and Higher Ground Empowerment Center to feed up to 100 kids. We need your help here at Atlanta First to pack, deliver, and clean-up.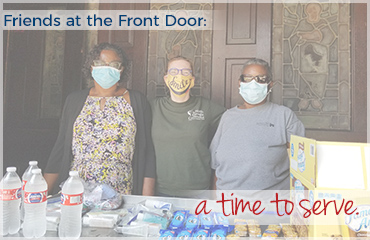 WHEN: Every third Saturday of the month at 10 am.
WHERE: Here at Atlanta First UMC
Join us as we serve lunch to our homeless and hungry friends that live around Atlanta First! We will prepare and serve bagged lunches, and share a time of fellowship and prayer with those we serve.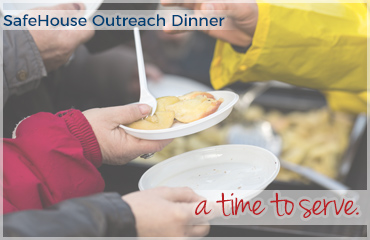 WHEN: Every first Tuesday of the month at 4 pm.
WHERE: The Atlanta First UMC Kitchen & 89 Ellis Street NE, Atlanta
You are invited to partner with us to prepare and serve a meal to the guests of SafeHouse Outreach Ministry. Meet in the kitchen at Atlanta First at 4 pm to prepare the meal then at 6 pm go to SafeHouse, to serve and worship with their guests.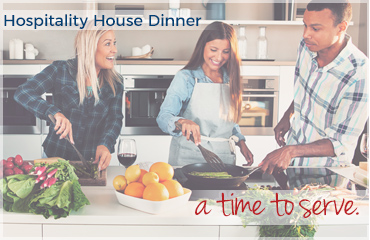 WHEN: Every fourth Tuesday of the month, 6:30 pm.
WHERE: 1815 Ponce de Leon Avenue
Since 1981 the Atlanta Hospital Hospitality House has strived to provide a "home away from home" to outpatients and relatives of patients hospitalized in 21 Atlanta area hospitals. On the fourth Tuesday of each month we meet at Hospitality House to prepare and serve a meal and have fellowship with the guests.
WHEN: Every third Sunday of the month, after worship (except June & July).
WHERE: The fellowship hall.
Come join us for fellowship and a delicious potluck meal! Bring your favorite dish, drink, dessert, or just bring yourself. There's always plenty to go around and wonderful company.
WHEN: Every Wednesday, 5 pm and 6 pm.
WHERE: 5 pm: Gym on the Education Building third floor. 6 pm: Fellowship Hall.
These free classes are open to all levels. Modifications are offered to ensure everyone can practice safely and effectively. If you can breathe, you can do yoga. You don't have to be thin or flexible or strong. Yoga is for everyone and every body!
WHEN: Every Wednesday night, 5:45 pm to 8 pm.
WHERE: Gym on the Education Building third floor.
Come spend a few hours shooting hoops in our gym on Wednesday nights. You can blow off some steam, get some exercise, make new friends, and when you're done the drive home will be easier because rush hour will be over.