UPCOMING EVENTS AT ATLANTA FIRST
Below you will find listed upcoming opportunities to worship, serve, grow, and engage with Atlanta First. For more information, or to let us know you'd like to attend any of the events, please feel free to contact us at Engage@AtlantaFirstUMC.org.
WHEN: Wednesdays in July at 12 pm.
WHERE: Live-streamed online.
You are invited to join us online for a series of organ recitals, live-streamed Wednesdays in July, from 12-12:30 pm! Featuring organists from the Atlanta Metro area, you can watch online on our YouTube channel and our Facebook page.
The scheduled organists are:
July 15th: Christopher Bryant
July 22nd: Joshua McClure
July 29th: Sandra Kirton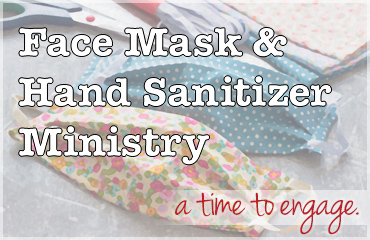 WHEN: Currently ongoing!
HOW: Click here to sign up or receive more information!
The engage Team is kicking off a new way to get involved in the fight against COVID-19 in Atlanta: making and distributing reusable face masks and hand sanitizer! We are seeking volunteers who want to donate their sewing skills, time, or monetary contributions to this effort. To sign up to learn more, please click here.
Or you may email Erin Martin, our engage Team Lead, at: engage@atlantafirstumc.org.
WHEN: Sundays at 10:00 am
WHERE: Online video conference and phone conference call through ZOOM
Sundays in July, we will engage in a new study in our online Sunday School class called Three Simple Rules. The class will be taught by Pastor Jasmine, and is based on the book "Three Simple Rules: A Wesleyan Way of Living" by Bishop Reuben P. Job. The classes are at 9:45 am on Sundays, July 12, 19 and 26. To receive a study guide and instructions on how to join the ZOOM class, please send an e-mail to Jennifer Graham at jennifer@atlantafirstumc.org.