engage with the City of
Atlanta and Beyond
Below you will find listed upcoming opportunities to worship, serve, grow, and engage with Atlanta First. For more information, or to let us know you'd like to attend any of the events, please feel free to contact us at engage@atlantafirstumc.org.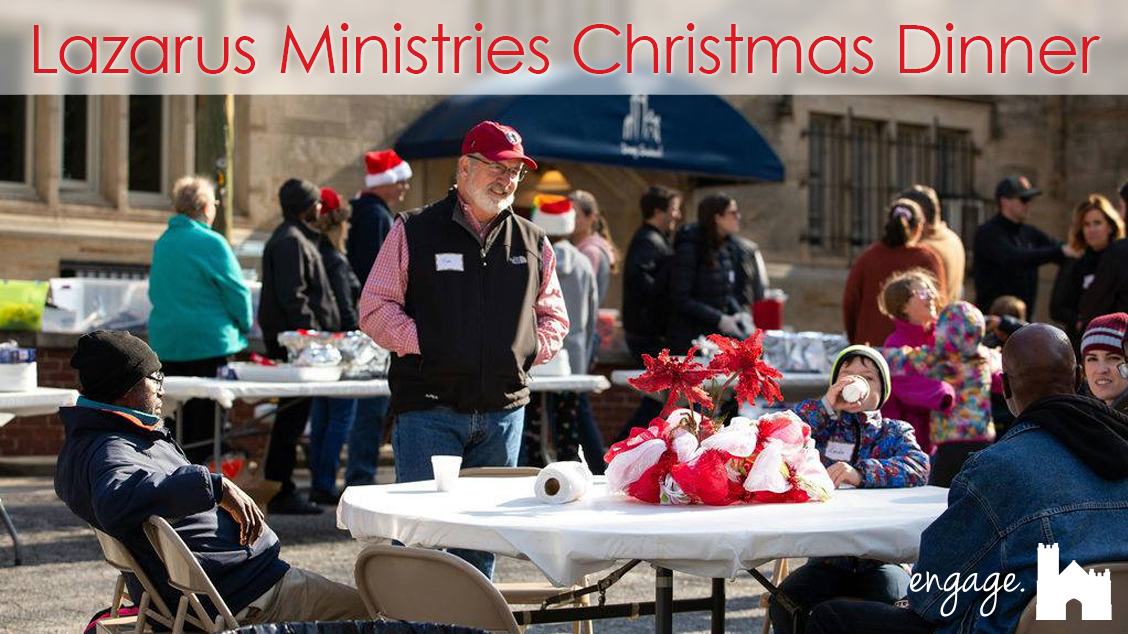 WHEN: Sunday, December 12, 2-5 p.m.
WHERE: The Atlanta First UMC Rear Parking Lot
In partnership with Lazarus Ministries we are hosting a Christmas Dinner in our back parking lot for our friends experiencing homelessness on Sunday, Dec. 12 from 2-5 p.m. This is an opportunity for our community to come together and celebrate the joy of being in the city with one another. You may help us set up 1-2 p.m. and serve food during the event. Also, everyone is strongly encouraged to sit and eat together, meet someone new, and engage in conversations that foster kinship and dignity. This will be a merry event you do not want to miss!